Unwind with Cocktails & Candle Making in Fenway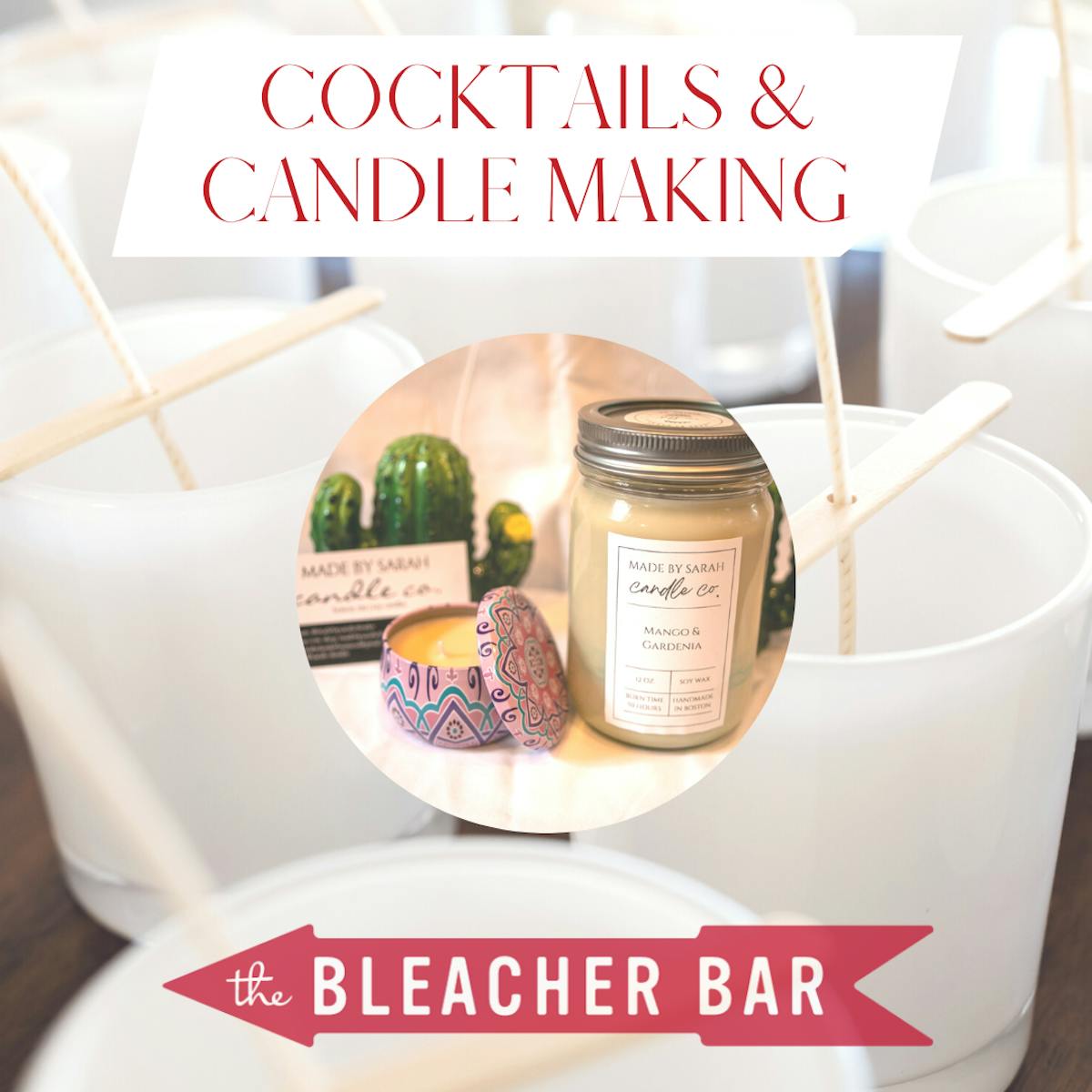 Are you looking for a fun activity to do in Fenway on Wednesday, May 10th? At The Bleacher Bar on Lansdowne St, we will be hosting a cocktails and candle-making class! From 6:30-8:30, you can unleash your creativity and unwind while making your own unique candle. Candles have been used for centuries as a source of light, but in today's day and age, they are often used for aromatherapy and relaxation. Begin relaxing with us this spring at The Bleacher Bar!
What is a Candle Making Class?
Candle-making is a great activity that gives you and your group an opportunity to express your individuality. By choosing your own colors, scents, and designs, you can create a candle that is truly unique to you. Opting to learn how to make your own candles also allows you to control the ingredients and materials used. This spring, experience a cocktails & candle-making class at The Bleacher Bar!
BYO Candle
Ever wonder how to make your own candles? At the Bleacher Bar, you can learn how to create your own candle and express your creativity! This class is led by an experienced instructor, and your ticket will include all of the necessary materials to make your own unique candle. While building your own candle from scratch, there are many objectives you may be trying to achieve. Whether you are looking to gain more knowledge on aromatherapy benefits, achieve a sense of peace, or unleash your creativity, we have all you will need and more. Throughout the class, you will choose your vessel, select your signature fragrance, hand pour your wax, and customize your one-of-a-kind creation!
Why Attend Cocktails & Candle Making
Learn the art and science behind candle making from a pro while sipping craft cocktails from The Bleacher Bar! Attending a candle-making class is a creative and fun way to promote team bonding, learn a new skill, or break the ice on a date! As you can imagine, the hot wax from your candle will require time to dry before it's ready to go home with you. Throughout this portion of the class, you can mingle amongst your group and others in the class while sipping on cocktails or enjoying small plates to share! This interactive class is a perfect opportunity to drink, create, and learn to make your own unique candle with guidance from an experienced instructor.
Purchase Your Tickets Today
Don't wait until it is too late! To attend The Bleacher Bar's "It's Lit Candle Making Class" on Wednesday, May 10th, at 6:30 PM, purchase your tickets online through our website! Each ticket will include all of the materials you need to make your own unique candle; the only thing we are missing is YOU! Bring a friend or many and start making memories that will last. For more information about this event or The Bleacher Bar, please contact us by calling 617-262-2424!