The Best Restaurant to Watch the Red Sox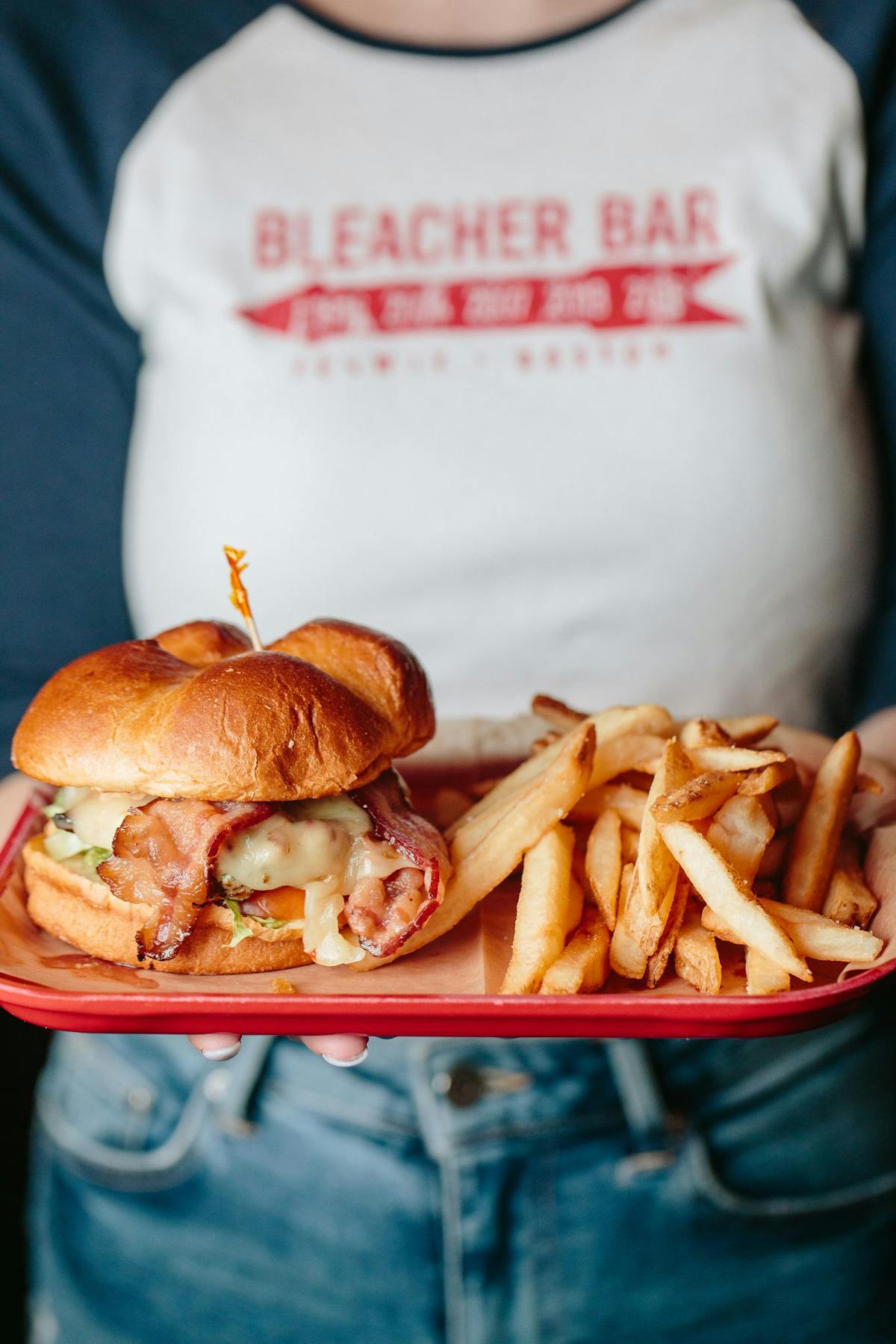 The Ted Williams Red Seat, Lansdowne Street's most famous attraction, is located under the bleachers in Fenway Park's centerfield. In addition to our exceptional food, drink, and service, we offer an unparalleled baseball experience year-round. This sports bar is renowned for its amazing garage window that overlooks the stadium, which makes it one of the most popular in the world. 82A Lansdowne Street is home to Boston's Bleacher Bar. As an integral part of Fenway Park, we were previously located in the away team's batting cage. As well as storing field maintenance equipment, it also serves as a storage area!
Our Exceptional Menu & Service
A restaurant that has been in business for almost 15 years must have a delicious menu that keeps people coming back. That's exactly what we offer here at Bleacher Bar! A regular menu and no competitive edge would have led to the restaurant's closure long ago. Here, you'll find a mouth-watering variety of flavors that not all restaurants offer. Additionally, there is no point in visiting a restaurant with an amazing menu but poor service. If your order is served cold or you receive it late, what's the point of ordering a delicious meal? Our staff at Bleacher Bar knows how critical service is. Our long-term success deserves to be recognized from our outstanding service and ever changing, adaptive menu.
A Sports Bar That's a Part of Fenway Park
In Fenway Park's centerfield, we have a unique sports bar just feet away from the famous red seat beneath the bleachers. There is no better place to view any baseball game than at the Bleacher Bar, where you will find excellent food, drink, and service. You'll have a front-row seat to every game thanks to the large garage window looking into the stadium! Discover one of the world's most exceptional bars: Bleacher Bar.
Bleacher Bar: Fenway's Best Restaurant to Watch the Sox!
In light of all these factors, it would be wise to choose a restaurant with almost 15 years of service experience to enjoy the Red Sox game. As we offer an incredible experience between our history, service, and menu, you won't want to venture anywhere else. Discover our restaurant today by calling us at (617) 262-2424 or filling out a contact form with any additional questions you may have. We look forward to hearing from you.