Red Sox Spring Training is in Session!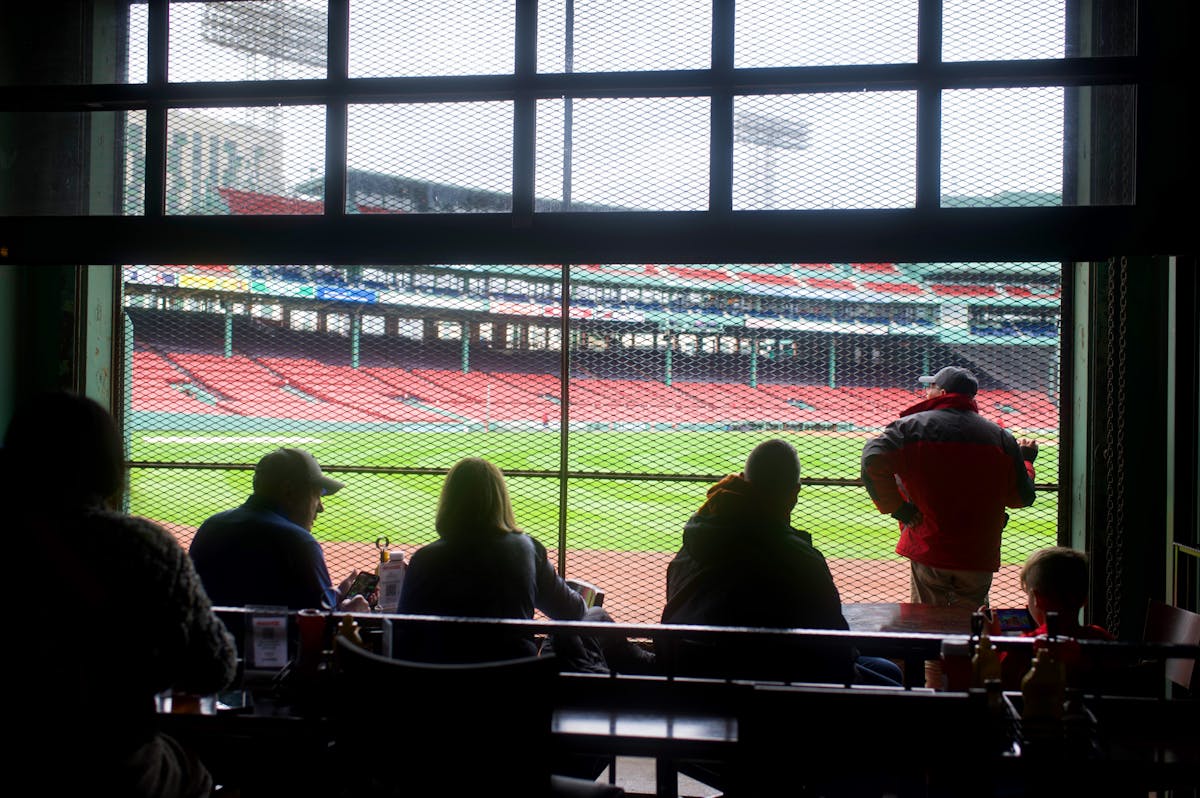 Spring training is finally here! That means warmer weather is right around the corner, and soon we will all be packing into Bleacher Bar to watch a Sox game in action! If you're looking for a unique experience to watch the Red Sox play in spring training, enjoy delicious food, and sip on some great 21+ beverages, Bleacher Bar is the place for you!
When Does MLB Spring Training Start?
Pitchers and catchers reported to camps in Arizona and Florida the week of February 12th, and exhibition games will begin on February 24th. Our historic Boston Red Sox will kick off their spring training season on Saturday, February 25th, against the Atlanta Braves. MLB Opening Day 2023 is scheduled for March 30.
21+ & Up Beverage Offerings
Not only do we have the best seats in the house to watch the Sox battle it out in spring training, but we also have exceptional beverage and bucket options that will provide you and your friends with drinks all night long. From monthly craft features to creative cocktails like our cookies and creme whiskey drink, the Bleacher Bar has all your favorites and then some! If you are looking for a deal this spring training season, we are the spot for you! To get more and pay less, consider getting a bucket for the table with your favorite beer, seltzer, or, even better, both!
Snacks, Bites, Sandwiches, & Home Runs
Beer and a burger, what could be better? Bleacher Bar is thrilled to offer our delicious food, from small bites and apps to sandwiches, to our guests. Our cheesy bacon fries paired with one of our crafted burgers are an out-of-the-park homerun. Get your bar food fix while you watch spring training at The Bleacher Bar today.
Watch Spring Training With Us With The Best View in Fenway!
Located right under the bleachers in Fenway Park's centerfield, Bleacher Bar provides an unparalleled baseball experience year-round with exceptional food, drink, and service. We pride ourselves on being one of the world's best and most iconic sports bars as our infamous garage window opens up to overlook Fenway. Boston's best sports bar, Bleacher Bar, can be found at 82A Lansdowne Street. We look forward to serving you soon.
Contact Bleacher Bar for Further Information
If you have any questions about our menu or are interested in securing your seat to watch the Red Sox in spring training, please don't hesitate to contact Bleacher Bar. Our team is more than happy to assist you with any information you may need! Get in touch with us by calling (617) 262-2424 or by filling out an online contact form. We look forward to seeing you for Red Sox Spring Training!