Here's to the Year 2000s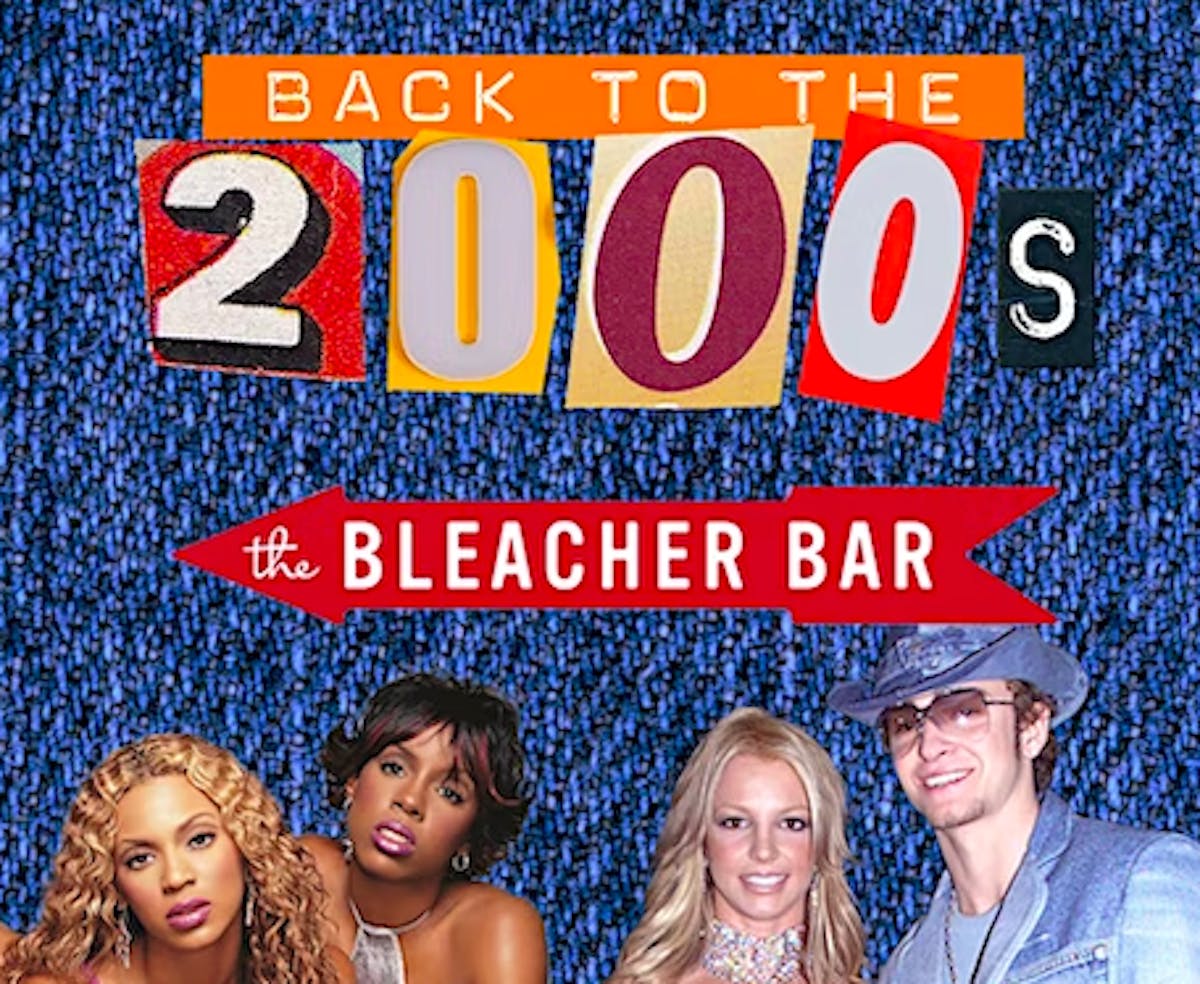 Join The Bleacher Bar as we throw the best Y2K party and roll into the New Year! As we take on participating in the Time Warp NYE Bar Crawl, you can join 3,000 other people on Lansdowne St. As you travel back in time to the best and most prominent bars in Fenway, you can count on delicious cocktails and menu items to get you ready and cheer in the New Year!
Travel Back in Time on NYE in Boston
This New Year's Eve, go back in time with the Fenway All Access Time Warp Pub Crawl! Rather than sticking to one venue in Boston this New Year's Eve, this ticket grants you access to several venues for the price of one. You'll be transported back in time as you travel through the different venues, immersing yourself in 5 different generations of music: 1970s,1980s, 1990s, 2000s, and 2010s (mixed with today's top hits).
Dress Like It's Y2K
The Year 2000 brought us many things, from iconic music to a turn in fashion designs! These trends moved away from the 90s, and it was all about following the latest fashion trends set by icons such as Britney Spears, Paris Hilton, The Olsen twins, and so many more celebrities. On New Year's Eve at The Bleacher Bar, you can recreate your favorite celebrities' fashion-forward trends. We can't wait to see you bring your best Y2K outfits!
The Best of 2000s Music
While contemporary R&B paved the way and was one of the most popular genres of the decade, The Bleacher bar will be playing all of your favorite and iconic songs from User, Alicia Keys, Beyonce, and Rihanna! We can't forget about our Hip Hop legends such as Eminem, Lil Wayne, and even The Black Eyed Peas allowed hip hop to be spread internationally for all music lovers to enjoy!
Join the Bleacher Bar for NYE
Teleport back to the 2000s at Bleacher Bar! Lace up your dancing shoes and get ready to party to top 2000s artists Justin Timberlake, Beyonce, Rihanna, and more mixed with today's top tracks. At The Bleacher Bar, your ticket will include a guest DJ spinning Top 40/Open Format mixed with throwbacks from the 2000s sprinkled in, our large dance floor, and of course, a front-row seat to the Time Square countdown on all TVs! Secure your ticket to crawl into the New Year at The Bleacher Bar.