Why Should You Join Our Team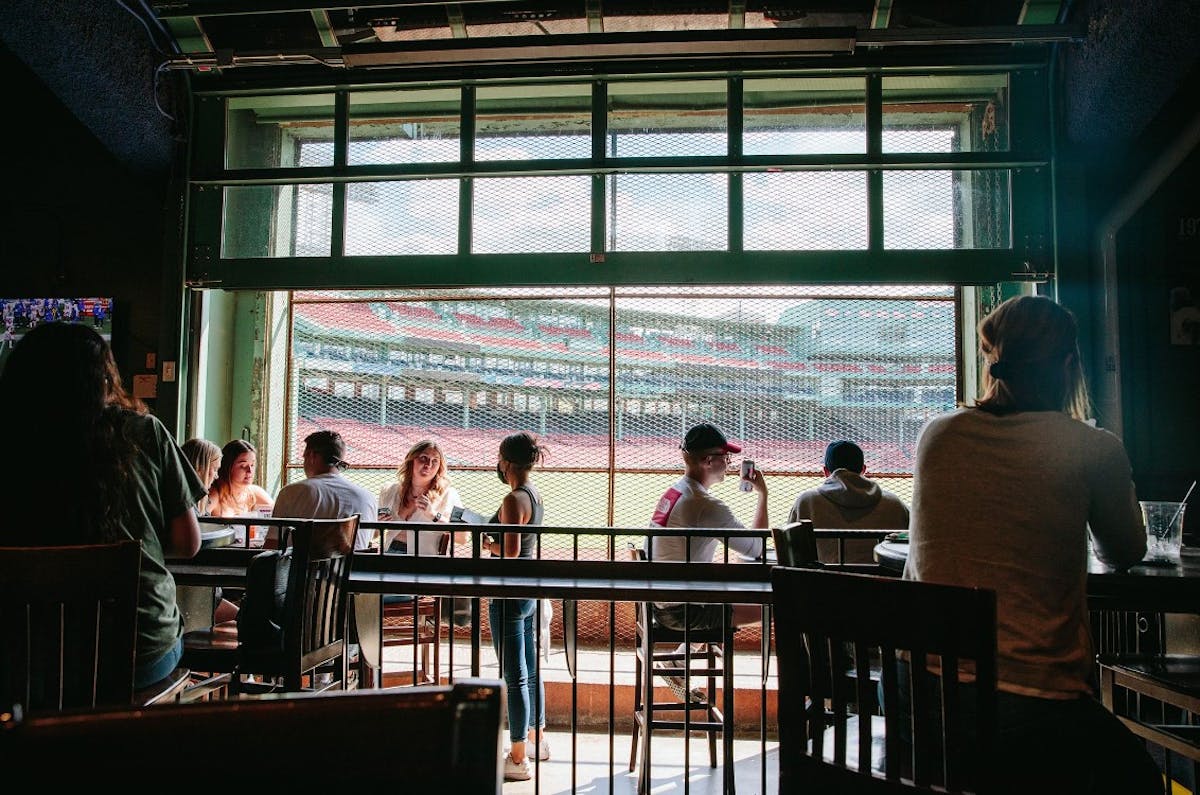 Would you like to work with a view of Fenway Park? If you would like to become part of our team, we'd love to hear from you. We are looking for hard-working individuals with restaurant experience who thrive in fast-paced, high-volume environments. A team member will make contact with you as soon as possible if we deem you a potential candidate for Bleacher Bar.
Full-Time Employee Benefits
The following are great benefits for full-time employees:
Dental, vision, and health benefits

Up to four guests can enjoy 50% off food at all Lyons Group venues*

Bonus at signing*

401K Plan*
*Terms and conditions apply
Current Open Positions
We are looking for qualified, positive and motivated people to join our team at Bleacher Bar at Fenway Park, one of Boston's best sports bars! Interested in working in a fast-paced kitchen, loving the Red Sox, and being part of a dynamic team? We'd love to have you on board! The Red Sox home schedule dictates some hours of operation for our full-time team members because we often host private events and parties.
Line Cook
As Line Cook, it is your responsibility to set up the kitchen for each service or event, prepare stations and bulk preparations, execute menu items according to standards and plating guides, prioritize workload with the rest of the kitchen staff, and ensure that every plate you prepare leaves the kitchen perfectly seasoned and plated. Those who prove themselves to be the right fit in our over 30 restaurants can always advance in our company.
Key Skills Required
The following criteria are the skills required to earn a spot on our team.
Critical thinking and a drive to work in a successful team environment in a busy restaurant

The ability to maintain composure in a high stress environment

Maintaining organization, cleanliness and sanitation of work areas and equipment

Correctly adhering to kitchen cleaning and closing procedures is a must

Positive attitude

Dedication to brand standards

Guest satisfaction

Ability to read and follow menus, recipes and tickets

The ability to communicate effectively and respectfully with the entire restaurant team from dishwashers to management.
Contact Bleacher Bar For More Information!
Are you interested in becoming a part of Fenway's family?! Bleacher Bar can provide you with an amazing full or part time job, right outside of Fenway Park. We are more than happy to provide you with further resources on how you can get started. For more information, call us at (617) 262-2424 or fill out an inquiry form on our website today.