Our Monthly Craft Features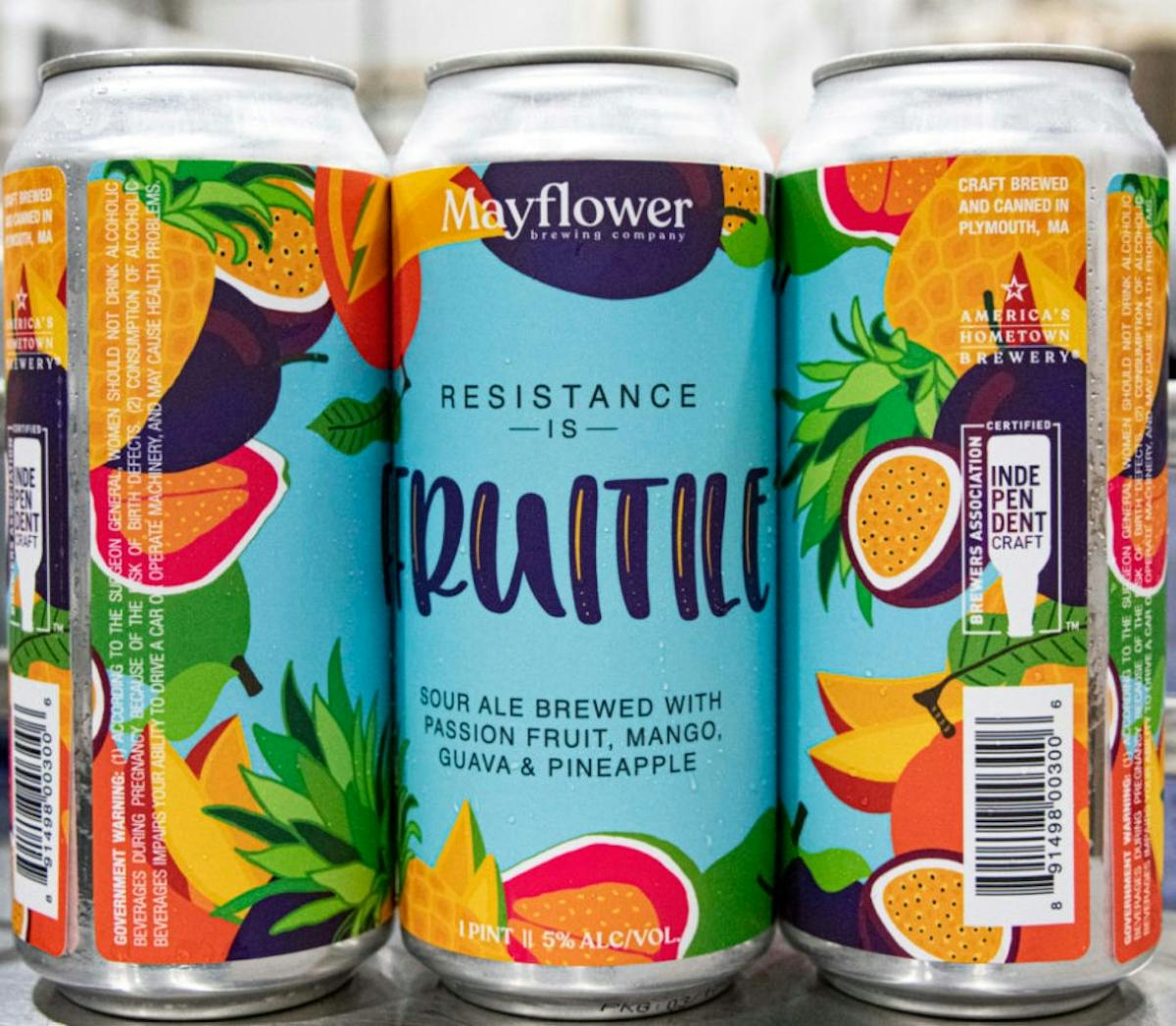 Each month The Bleacher Bar invites a fantastic local brewery to Fenway Park. This August, we are pleased to feature Mayflower Brewing, located in Plymouth, MA. We're thrilled to work with a brand as fun and dedicated to their work as we are! Join the fun of a Fenway Game at The Bleacher Bar with monthly craft specials and our must-try cocktails!
Mayflower Brewing
This craft beer microbrewery is located in historic Plymouth, MA. Mayflower Brewing is dedicated to celebrating the history and legacy of craft beer in America by creating unique, high-quality ales and lagers. They create a set of year-round beers with traditional and seasonal styles to honor our New England weather. With four delicious selections, visit The Bleacher Bar to see how our August feature bends water into beer!
FRUITLIE SOUR
Cooper's Series stimulates your palate with a series of styles and limited edition beers. The Fruitlie Sour features gentle aromas of pineapple, mango, passion fruit, and guava. The sour factor is not mouth puckering but delicate- allowing the fruit to present itself. It will make you Grab a beach towel and set up shop for an island vacation in your living room.
CRISPY BUSINESS
Crispy Business is a crisp, smooth, and dry Kölsch-style ale that pours straw gold in color. Its bready malt profile is well-balanced by traditional German hops that provide mild bittering and a delicate and pleasant aroma of apple and pear.
NEW WORLD IPA
This New World American IPA is a classic beer style. Using pale barley and wheat grains to create a light malt backbone and add a blend of three resinous hops from the Pacific Northwest to produce bold fruit flavors and aromas with mild bitterness.
FINITE SOLUTIONS
This New England hazy IPA is hopped with New Zealand hops, and the flavors they impart are more towards white grape, kiwi, gooseberry, and citrus. The flavors back up the aromas. Your first sip will fill your mouth with grape, kiwi, melon, and citrus. With a smooth and creamy taste, it is a must-try!
Try Mayflower Brewing at The Bleacher Bar
Come visit The Bleacher Bar this month to try our four Mayflower Brewing monthly craft specials! Located on Lansdowne Street, you will not want to miss the fun of Fenway during a Red Sox game. For more information about our monthly craft specials, please call us at 617.262.2424.